As we're heading into the thick of cold weather, it's time to begin rounding up a must-have collection of both stylish and warm winter boots.
When I was younger, I absolutely despised winter. I would constantly moan and groan about the weather and how dull the sky was — everything about the season made me miserable.
Now that I'm older, a switch has occurred — I can't wait for summer to be over!
And a huge part of that is because I learned how fashion-forward one could be throughout the cold winter months.
A great winter wardrobe consists of many different textures, layers… and well, possibilities. You can do so much more with clothes in the winter than you can in the summer.
And since there are so many ways to style oneself throughout this frosty season, it's important to have the right footwear for every occasion.
It's already cold, wet, and grey outside — we might as well make the best of it!
So, without further ado, here are the top 7 boots you should have in your closet this winter season.
* Disclosure: This blog post contains affiliate links. This means that if you purchase an item or items through one of those links, you won't pay a penny more, but we'll earn a commission for the influence of the sale. For more information, please read our disclaimer.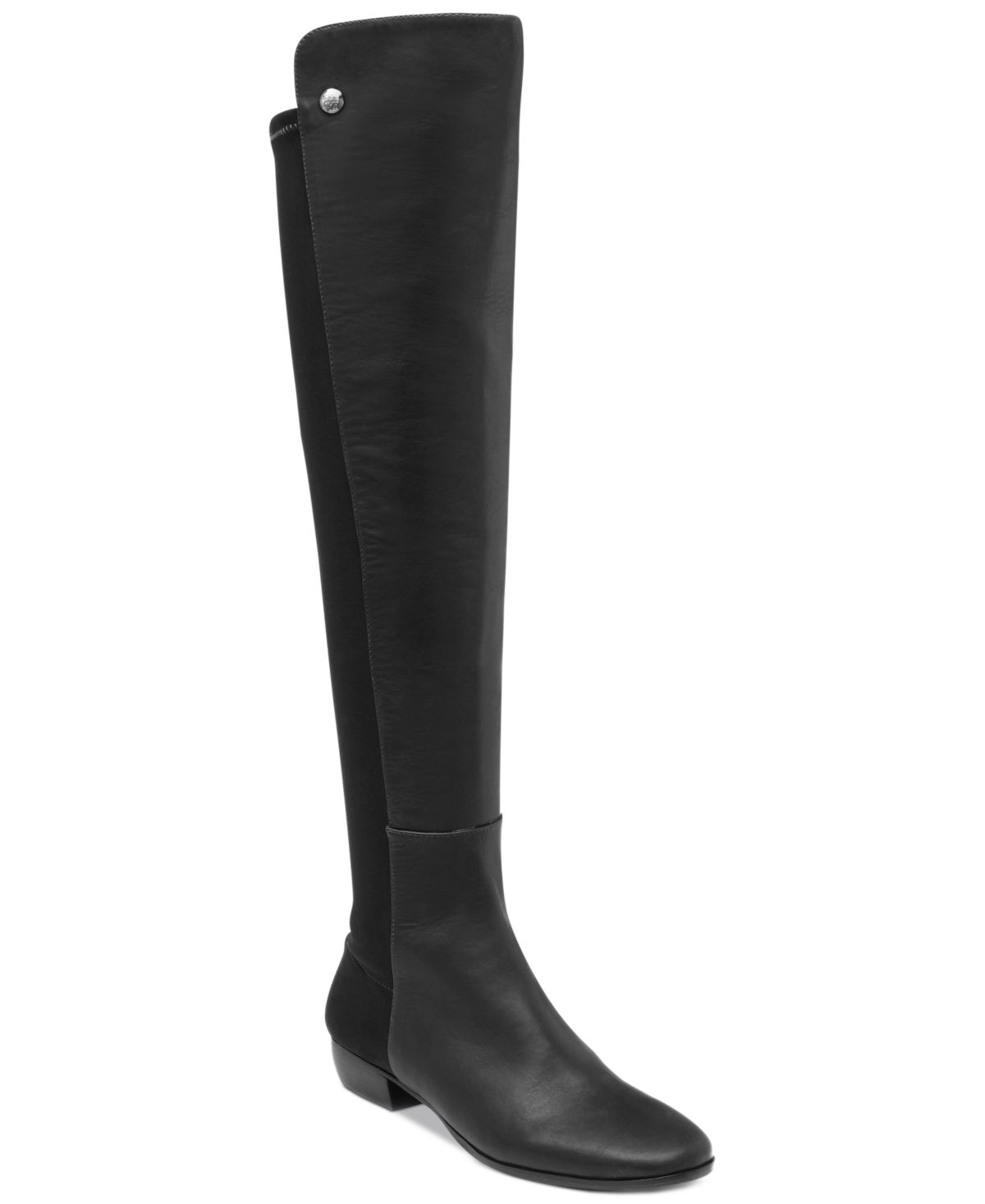 These are a must! Knee high boots and jeans are a match made in heaven. They pair well with any type of tight pant, making them perfect for every casual winter day.
Purchase them here.
Chelsea boots are the perfect slip-on style for your favourite pair of skinny jeans.
Purchase them here.
I feel like UGGs are the mandatory go-to comfy shoe for every gal in the wintertime because you can rock them with your favourite pair of jeans or leggings for every casual activity. Grocery shopping? UGGs. Walking the dogs? UGGs. Coffee run? UGGs. These may not be the most elegant boot on this list, but they sure are the warmest and snuggly-est shoe you will ever own.
Purchase them here.
Over the knee heeled boots are my absolute favourite winter footwear. They're a staple because they go with almost everything. They pair perfectly with a classic pair of jeans and look gorgeous coupled with a mini dress or skirt. And don't get me started on how great they look when they're layered with tights, a coat, and a scarf. They're so versatile and really give off a very chic and sophisticated look to your entire outfit. Definitely a must in my books.
Purchase them here.
If you live in a snowy area and tend to do a lot of walking, a snow boot is a must. I find that it can be really difficult to find a lovely snow boot that isn't bulky, so these are just perfect. They look like combat boots, except these will actually keep you super warm and dry during those exceptionally cold winter months.
Purchase them here.
I'm fairly certain you have seen sock boots everywhere as of lately because they are super on trend. Sock boots can give your outfit a very fashionable edge without feeling like you're overdoing it. They go great with a pair of skinny jeans or even with a skirt or dress.
Purchase them here.
To break up all of the black clothes a lot of us tend to wear during the winter months, red boots are a great option to have in your wardrobe. No matter your style, these ankle boots are perfect with a pair of casual ripped jeans, tight black jeans, cropped wide leg pants, or even with a dress and some tights. These red shoes are a perfect statement piece.
Purchase them here.
What are your go-to favourite winter boots? Which boots have you been wanting to get your hands on this season? 
SaveSave
SaveSave
SaveSave
SaveSave
SaveSave
SaveSave
SaveSaveSaveSave
SaveSaveSaveSave
SaveSaveSaveSaveSaveSave
SaveSave
SaveSave
SaveSaveSaveSave
SaveSave
SaveSaveSaveSave